As Simon Sinek states in his keynote about the #goldencircle: #Purpose is a key element of a thriving company culture. If we think of values as guardrails for how we make decisions, act, and react, then purpose functions as the north star, as one overarching, ultimate goal that guides the company and inspire its people. Finding the "why" is always an exciting journey for #leadership teams and #squads. Whenever I start a purpose workshop, I observe the participants and often they ask me about the added value of this kind of workshop.
Though race can't help but be a theme in "Othello," it is not the main one here; Iago's hatred, and Othello's susceptibility to it, seem to stem less from each man's response to outsiderness than from their common fear of cuckoldry. (Iago imagines that Othello has slept with his wife, Emilia, here a soldier in Desdemona's retinue, not just her maid.) In a superb performance, Gordon S. Miller (a ringer for Tony Hale of "Veep") gives us Iago as a hypercompetent desk jockey who turns, after hours, into a vicious, fake-news-spreading incel.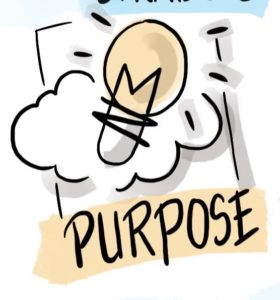 Their why is crystal clear to them so why spending time on this? End of story?
Not really – After a few minutes of workshop, something magical happens, every time again, participants discover that their why is not so clear and understood after all and that observation triggers fascinating #conversations. The outcome is always a group of inspired and #engaged people.
The Purpose workshop with the leadership team today, in which we linked purpose to objectives, confirmed this again.
#purposedriven company – The art of business agility
Related Posts
We were Inpulse and these were the ideals that we strived to uphold. In the end, it was the talented people and the unmatched...