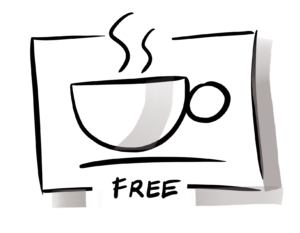 You bring the cup & we serve you the coffee for free
Come to talk to us, fast, uncomplicated & extremely personal. We come to your office or home office via video conference.
You need a specific practice in visualization but you want a little bit more information about your options.
You are looking for a fresh pair of eyes and mind on your project or idea.
You want to get to know our methods and consulting concepts or find out what our co- creation initiatives can bring you.