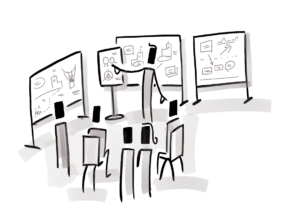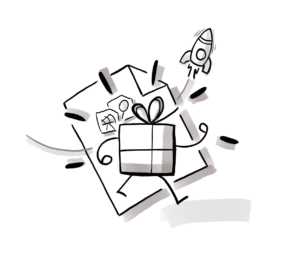 1.

Training + workshops
Our training and workshops are the optimal way to learn all you need to know to build communication layers in your organization.
2.

Visual Consulting
Together we plan the participatory, professional and sustainable use of collaborative visual thinking and visual management methods.
3.

Co-Creation
We co-create in a fun way together with dynamic top experts and customers (bizzuals imagineers) from the most diverse disciplines and push the boundaries of "what is normal".
4.

Products + webshop
The products of the Bizzuals series offer a wealth of visual vocabulary, image ideas and methods and tools and they are the outcome of co creation journeys amongst bizzuals imagineers. .
Coming soon
5.

Coffee
Talk to us and learn in a fast, uncomplicated and extremely personal.
You bring the cup &
we serve you the coffee