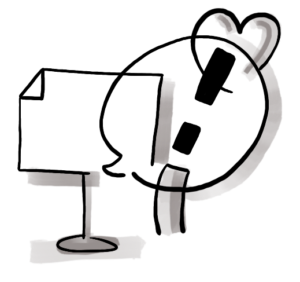 We design dialog images, strategy visualizations, interactive presentations, explanatory films and video scribings.
The tasks of knowledge workers in today's VUCA world are becoming increasingly diversified and complex. The logical thinking processes they used to apply seem not sufficient anymore to grasp abstract information, to understand complex interconnections and to make wise decisions. Knowledge workers face the challenge of how to render knowledge in a structured and meaningful way and make it tangible for participation and dialogue between people and organizations.
The visual imagineers from Bizzuals translate knowledge into picture stories and bring them back from their abstract altitude into the everyday world. We select the media to match the intention, content and communication situation. We act as knowledge mediators, we are not a design agency.